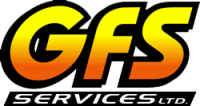 SERVING SOUTHWESTERN ONTARIO
Water Delivery & Water Hauling Services
Residential, Commercial & Construction Hauling Services
Based in St. Thomas, GFS Services providing residential, commercial, and construction services all across southwestern Ontario. We haul a wide range of materials, including bulk water, aggregate and construction supplies. 
Committed to delivering the most efficient, reliable and professional service in the industry, the GFS team is always available to answer any questions you may have. We have the equipment and experience to get the job done safely and efficiently.
Serving Southwestern Ontario

We provide reliable service for Pools, Wells, Cisterns, Sod Watering, Spray Bars, Hot Tubs, Construction, and more.

For pools and hot tubs, our team can deliver clean water and top-notch, friendly services right to your business or residence.

We can accommodate many different types of dust suppression with the sprayers on and around our trucks.

Free-standing and trailer-mounted poly tanks for construction or residential use - now available for rent from GFS!


A clean catch basin (a.k.a. a storm drain) plays an important role in maintaining the safety and health of your facility. Contact us today!