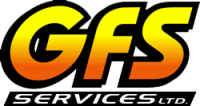 SERVING SOUTHWESTERN ONTARIO
All employees at GFS bring with them a positive attitude and quality workmanship to every job.
GFS Services Limited began operations in 2003, and by 2008, we became a Limited Company.   
Starting with one truck hauling freight, by the end of 2009, GFS has grown into a fleet of six trucks, hauling all types of materials throughout Southwestern Ontario.
With a team of dedicated employees, we provide our residential, commercial, and construction customers with the very best service in the industry.
GFS takes great pride in our appearance and, of course, our customer service. All of our equipment is well maintained and immaculate!