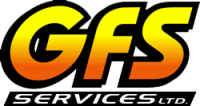 SERVING SOUTHWESTERN ONTARIO
Construction Water Delivery Services, Construction Bulk Water & Freight Logistics
Add GFS Services To Your Worksite
Construction activity is thriving across the province, and GFS Services is here to assist your team. We are dedicated to safe, reliable construction services to sites and crews across Southwestern Ontario. Our team of experts can keep your construction jobs going strong with cost-effective rentals, dependable water delivery, septic and holding tank cleaning, and directional drilling rigs. We offer a range of services that add convenience to your building projects – such as tree and sod watering – and keep your workers safe – such as spray bar rentals. Look through our construction services and you'll see the advantage our team can bring to your site. Contact GFS Services today to see if we can bring our services to your area!
Spray Bar for compaction/dust control
Sod Watering
Portable Water Tank Rentals
Renting various poly tanks ranging from 250 gallon to 1500 gallon tanks
Septic Tank Pumping
Holding Tank Pumping
Catch Basin Cleaning
Area residence have depended on GFS clean water delivery for both pool and personal household use. Dry Well? Pool Top-up? Hot Tubs? Holding Tanks?
Plant & Factory needs, Bridge Washing, Trailer Washing, Septic & holding tank pumping… just to name a few of our commercial services. No job too small!
 Make your construction site a dust free one! 
Also, but not limited to – Tree & Sod Watering, Water Main Testing, Portable Water…