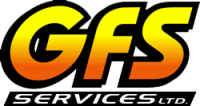 SERVING SOUTHWESTERN ONTARIO
Residential Water Delivery Services, Residential Bulk Water & Freight Logistics
Affordable, Dependable Services For Homeowners
GFS Services is a trustworthy provider of residential hauling, delivery, and waste removal services to homeowners across Southwestern Ontario. Whether it's for recreation, waste removal, or drinking, you'll find our services bring convenience and cost savings. If you're setting up your pool, hot tub, or even an ice rink, we can deliver potable and chlorinated water to meet these needs. If you're not connected to municipal systems, our team of professionals can deliver clean water, remove waste, and clean up sensitive areas like septic tanks, holding tanks, and cisterns. All of these services come at prices we know you can afford, and you'll find that bringing in the GFS team will save you money as you keep your taps running, enjoy a nice soak, or maintain your rural sewage system. Connect with us today and learn about the GFS Services advantage!
More About Our Residential Water Delivery & Freight Logistics Services
Spray Bar for compaction/dust control
Sod Watering
Portable Water Tank Rentals
Renting various poly tanks ranging from 250 gallon to 1500 gallon tanks
Septic Tank Pumping
Catch Basin Cleaning
Area residence have depended on GFS clean water delivery for both pool and personal household use. Dry Well? Pool Top-up? Hot Tubs? Holding Tanks?
Plant & Factory needs, Bridge Washing, Trailer Washing, Septic & holding tank pumping… just to name a few of our commercial services. No job too small!
 Make your construction site a dust free one! 
Also, but not limited to – Tree & Sod Watering, Water Main Testing, Portable Water…