The catch basin is an indispensable part of the storm drain. It helps prevent trash, floatable material, and other unwanted debris from getting into the drainage system. Keeping the catch basin functioning means having it cleaned out regularly. 
You must make sure that all of the drains and basins in your business are fully clean and operational at all times of the year. It's essential to check and maintain these areas regularly to prevent clogs from debris, and here's why!
Catch Basin Cleaning Stops Street Flooding
The goal of the catch basin is to keep storm drains free from blockages to stop rainwater from flowing out into the streets. For this reason, catch basins are set lower than the actual street and follow a downward slope; this allows water to naturally run its course towards the drain and keep going to our waterways.
When roads become filled with water, it can impede traffic and cause serious accidents. A catch basin protects your streets and your safety – keep it clean!
You Can Prevent Property Damage
When your drain lines become clogged by debris, over time, they can turn into floods that cause damage to your home or business, both inside and out. Often the buildup isn't noticeable until after a storm when the wider municipality experiences flooding. Before it turns into a flood and a lot of property damage, clean out the catch basin!
It Helps You Be A Good Neighbour!
While it can do you a lot of damage to your property, catch basin floods can affect the properties of your neighbours, too. When the overflow causes unanticipated damage, you could be on the hook for the cleanup. 
Overflow from your catch basin can also flood nearby parking lots. When this happens, you may need a hydro-flushing job to clear the debris from the line. If a neighbour experiences building damage from a catch basin overflow, you may get a costly bill for an emergency flood drainage service. 
What Goes Into Catch Basin Cleaning?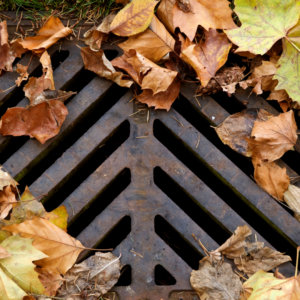 Catch basin cleaning is a quick, non-invasive service. We empty the catch basin and clean it to ensure it has the optimal drainage. Proper cleaning services include wall cleaning and replacement of the cover or grate if needed. Your catch basin will be ready to face all the pressures of your next storm!
We recommend having your catch basin cleaned once a year, though this depends on the amount of debris that flows into the catch basin. You may need this service more than once to avoid issues, and our service providers are ready to work with you to create a custom timeline. It can be specific to the needs of the geography, the local weather, and any unique circumstances that may necessitate more attention.
The best way to avoid damage during a future storm is to contact GFS Services. Our years of experience cleaning catch basins make the job quick, easy, and safe!